The Doctor
Dr. Perry performs comprehensive eye exams using the latest and most advance technology available to diagnose and treat many eye diseases. He realizes that your vision is precious and makes your eye health his number one priority. When you come to Grayhawk Eye Center here is what you can expect:
Professional eye care
Dr. Perry is highly trained and very experienced. You are treated by Dr. Perry. He is your doctor.
Careful eye examination
Dr. Perry carefully examines every part of your eye for problems, including glaucoma and other diseases, even if you're just having a routine eye exam. He treats your eyes like he would treat his family's.
Experienced and highly educated staff
Matt Pastor, COA, NCLE and ABO certified runs the clinic with over 20 years of ophthalmic experience.
Eileen Huneke runs the front office and billing with over 20 years of experience in medicine.
Top Quality Equipment
The latest equipment such as optical coherence tomography with Zeiss cirrus technology provides the most accurate and advanced form of detection for glaucoma and macula degeneration as well as other retinal pathology.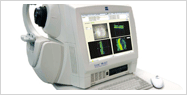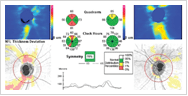 Concern for your schedule
We won't keep you waiting. We realize your time is valuable, so we get you in on time. We bend over backwards to give you the appointment time you want - even on the same day if necessary -- and will see you quickly for emergencies. We even offer 24-hour emergency service. We know we're here to serve you, not vice versa!
You won't be rushed - or feel like you're on an assembly line. Dr. Perry listens carefully, answers all your questions, asks if you have more, and treats you like the honored guest you are.
Courteous and friendly service
No artificial smiles here, just genuine friendliness
Concern for your financial needs
Dr. Perry takes most types of insurances, including Medicare, accepts most credit cards, and charges affordable fees.
General Eye Care Services
Eye Exams, including a complete eye health exam.
Glaucoma testing - Diabetic eye exams
Prescriptions for glasses and contact lenses
Dry Eye testing and treatment
Macular degeneration evaluation and detection